Cooking Instructions
You will be working with hot oil; Keep a close eye on the oil not to overheat it. Never leave it unattended! Cool down oil completely before storage / discarding it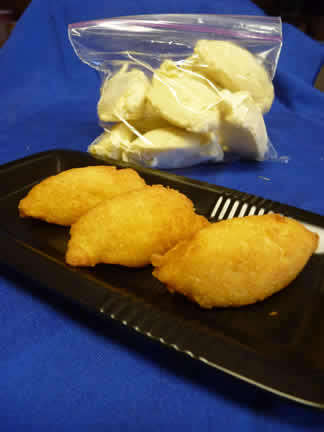 - preheat deepfrier* to 180 degrees Celsius
- carefully add the frozen Dauphine potatoes and fry for 4-5 minutes
- remove from oil and let sit in the basket for 5 minutes
- add again to hot oil and fry for another 2-3 minutes or until golden brown in color
- serve immediately
If you don't have a deepfrier at your disposal, you may use a stockpot with enough oil filled in to cover
the potatoes. Check temperature with an appropriate thermometer or add a thick slice of raw potato
when heating the oil. When the potato starts frying add the Dauphins and follow the instructions above.